Often when I meet with prospective clients, a good portion of our talks center on leadership development solutions for their senior leadership teams.  And no matter the industry, maturity stage of the company, or regional context, we end up talking about the leadership brand of their leaders.  
Putting The Johari Window to Use 
To keep it simple, when looking at your leadership brand – how do you know you do what you say you do?!?  
Well, the only way to find out is to put it to the test, and a nice framework to use is the Johari Window. 

What's nice about this model is it's easy to understand and use. The four quadrants speak for themselves, and while typically balance is usually a goal to strive for, in this case – it's not.
Here, the goal is to expand Open Self to build and maintain our leadership brand.  
Expanding our "Openness" 

Key to knowing for sure the impact and consistency of our brand is being able to expand our Openness into the three other areas in order to reduce our blindness, identify barriers we are unaware of and remove them, and to share more of ourselves we have difficulty disclosing to others. 
Good news – it's POSSIBLE!!!


Planning a Way Forward
If you're unclear what constitutes Hidden and what you need to disclose to open up this space further, think of Trust – a basic tenant of Leadership.
"The glue that holds all relationships together–including the relationship between the leader and the led–is trust, and trust is based on integrity." –  Brian Tracy
Some internal guiding questions to build Trust you need to ask yourself here are:
– what do I want others to know that only I know about myself and can not show itself unless I choose to do so?
– how do others really see me? 
– who could I solicit to help me Open up more? 
And keep in mind, Trust has been identified as ESSENTIAL to great leadership, so your brand will not flourish without it. 
 Creating Accountability 
In Mojo – How to Get It, How to Keep it, How to Get It Back If You Lose It, Marshall Goldsmith talked about finding an accountability partner who would ask a set of questions specific to one's personal development.
For him, he enrolled his close friend to check in on him daily with questions designed to provoke self-discovery, solicit feedback, and check for internal consistency of his own leadership brand.
"I think it's very important to have a feedback loop, where you're constantly thinking about what you've done and how you could be doing it better."
– Elon Musk
Life-Long Commitment 
Enrolling a trusted friend or a dear colleague at work to hold you accountable is a good place to start as are assessment tools that incorporate 360 feedback and are supported by expert coaching like the Leadership Circle Profile.
However, in order to truly avoid threats to your leadership brand where what is unknown or hidden or blind dwarfs what is open to others, there needs to be permanent safeguards in place that enable life-long learning to not only maintain your leadership brand, but also enhance it.  
What safeguards do you have in place to enable life-long learning and enhance growth for your leadership brand?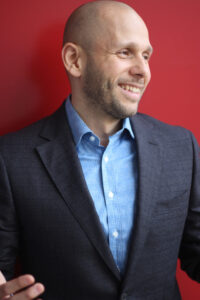 David is a leadership practitioner, who is passionate about creating the conditions for sustainable people development and organizational development success.  His passion for sustainable success is grounded in the belief that all people and organizations can enhance their performance when the right conditions for success are intentionally cultivated at the workplace.